Are you looking for the best breakfast restaurant in UAE? You'll find great restaurants at Souk Al Manzil in Downtown Dubai, a popular hub for tourists because of its scenic views, and of course, the finest restaurants offering the most delectable meals! Here are the top 10 restaurants you must visit.
La Serre
La Serre offers a Parisian-style cafe where you can enjoy a good breakfast and other light meals. If you're craving for some Mediterranean dishes, then you can use their lavish staircase to check out their restaurant upstairs that overlooks the Boulevard.
Amore Boulevard Café
Experience the ultimate dining experience with a cosy ambience at Amore. This is a must-visit if you're looking for remarkably delicious Lebanese dishes made from fresh ingredients while having a relaxing Sheesha and enjoying the stunning views of Burj Khalifa.
BarSalata restaurant
From breakfast to dinner, you can go to BarSalata and take pleasure in its Signature Salads that are bursting with freshness and offer something new to your taste buds. You have more than 16 dressings to choose from. You can also enjoy their customized salads, and match it with a light dessert and fresh blended juice.
Beirut Khanum
Beirut Khanum is an incredible indoor and outdoor restaurant to eat delicious Lebanese food. You can also indulge yourself with their amazing kenefe and tasty Turkish coffee, a perfect combination at this restaurant. Highly recommended for healthy dining options and stress-free ambiance.
Coppasta
Coppasta is the best breakfast restaurant in UAE if you are craving for a satisfying Italian breakfast. Their Acai bowls and Avocado Sour Dough are a must-try. Another best thing about this restaurant is that you can build your custom pasta and make a unique combination of ingredients perfect for your preference.
Ting Irie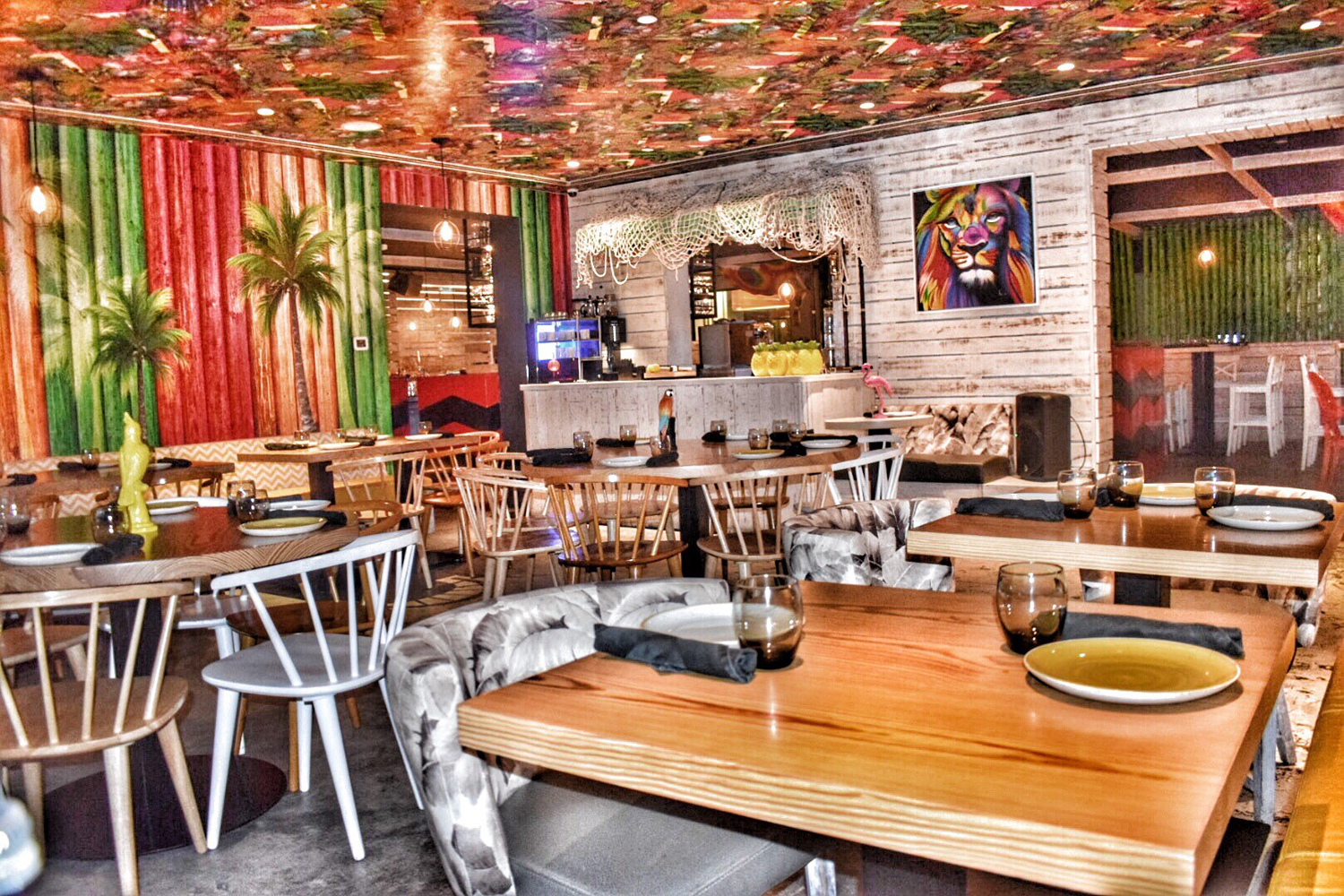 Ting Irie is the first Jamaican Restaurant in Dubai. It offers amazing Caribbean Cuisine rich with bold flavours and fun ideas. Enjoy their Jamaican dishes using traditional island ingredients and spices, which are imported straight from Jamaica.
The Courtyard
The Courtyard combines Arabic tradition with multicultural flavours. This lush restaurant is not only popular because of its appetizing menu but also due to its laid-back atmosphere. Enjoy a great dining experience over a cup of tea or a delectable full meal.
Boulevard Kitchen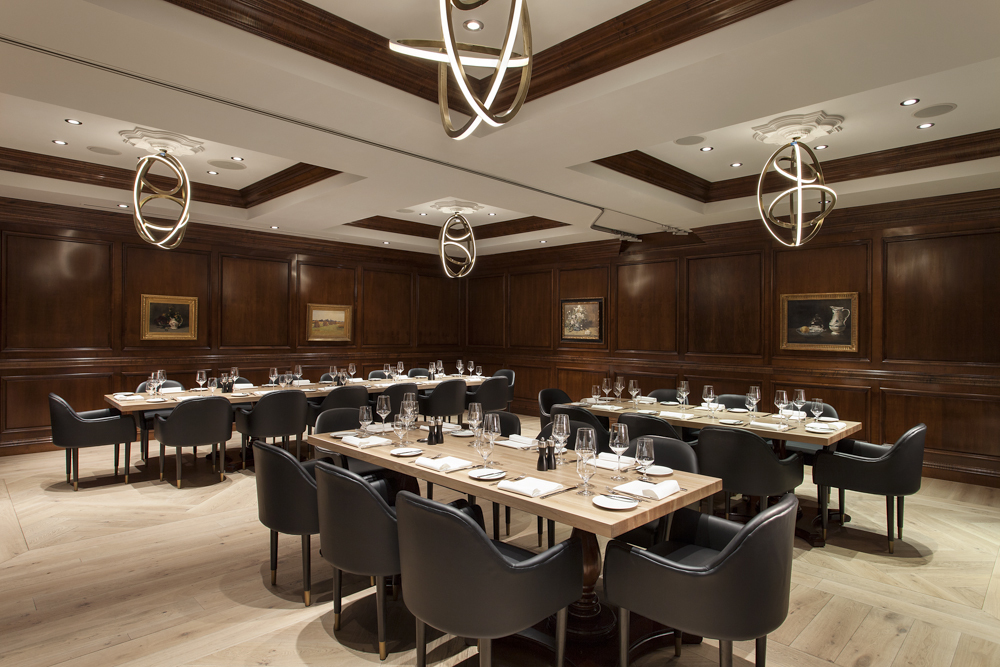 This restaurant is a great combination of genuine Middle Eastern dishes and magnificent views of Burj Khalifa. Boulevard Kitchen offers an Arabesque scenery and is often the best choice for the whole family whether they want a rich breakfast buffet or exceptional lunch and dinner meals which are all set in an open kitchen.
Nezesaussi Grill
If you are a sports enthusiast, Nezesaussi Grill can be your second home! This place is a great sports hub in Downtown Dubai. Enjoy the popular dishes of Australia, New Zealand and South Africa while watching your favourite sporting events live on multiple TV screens set up around the area. 
The Meat Co.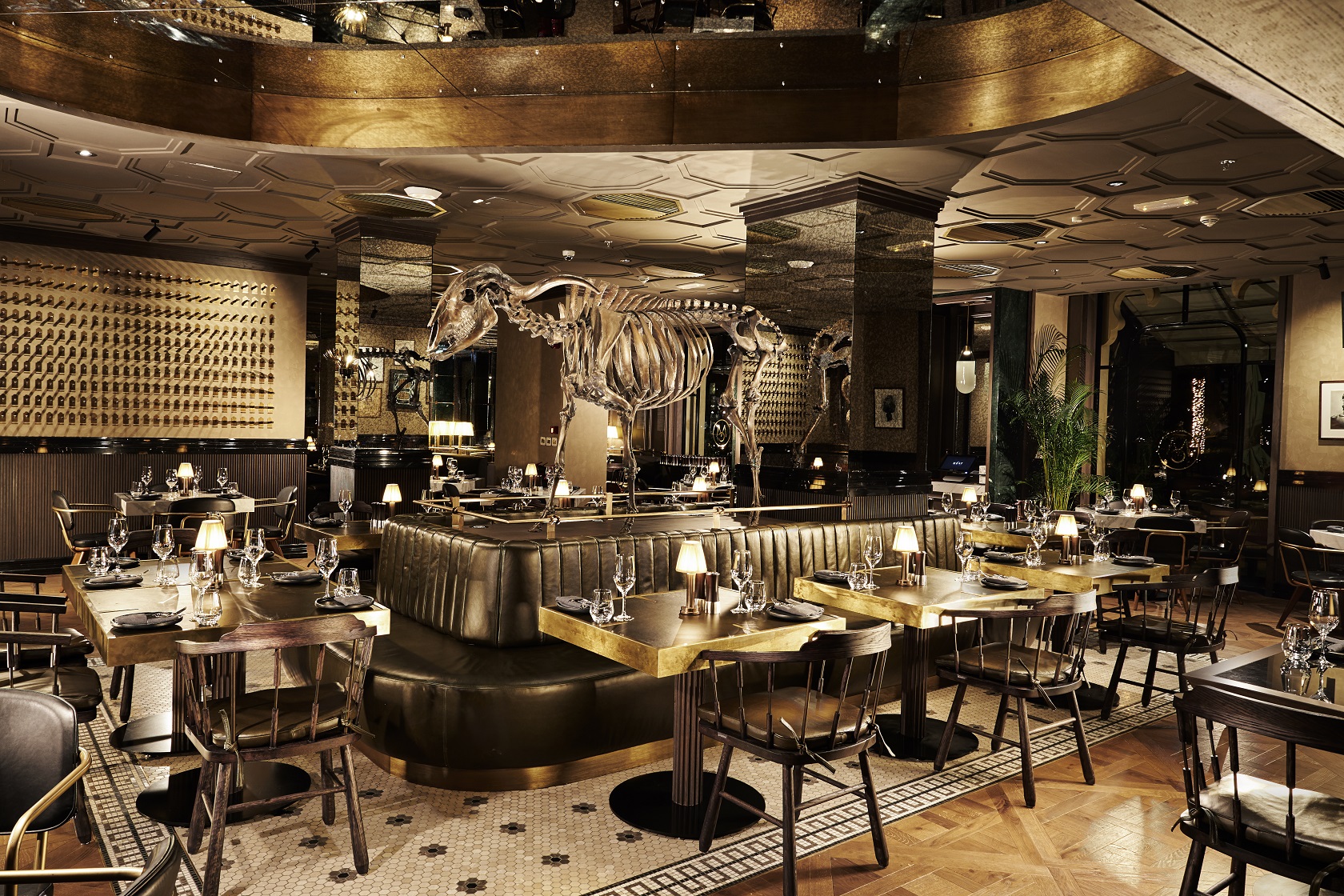 Delight in the breathtaking views of the iconic Burj Khalifa while you revel in the special dishes influenced by South African heritage. Another great thing is you get to choose from the world's best steaks, combined with friendly customer service and warm hospitality.
Now, you surely know where to go if you are you looking for the best breakfast restaurant in UAE! Make sure not to miss checking out these restaurants if you happen to stroll along Souk Manzil. Have a great time!